On November 8, 2013, Typhoon Haiyan struck the Philippines. The impact and resulting tidal surge caused significant damage and loss of life.
VroomVroomVroom carefully considered how we may be able to help victims of natural disasters as a company.
We have decided that one way we can help is through making available loans for entrepreneurs and business owners who may need a short term loan to restart their business and reinvest in rebuilding the infrastructure of the Philippines. The loans are eventually repaid and re-loaned to someone else in need. In this way, our company will keep funds available ongoing.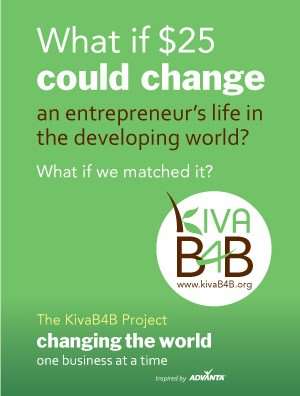 The organization called Kiva (based in the United States) lends money out to a cross section of the global community. Whether it be a family in Sudan who needs a loan to fix their house, an entrepreneur starting up a business in Cambodia, a farmer in Vietnam needing to buy pigs or someone in the Philippines who needs to rebuild after a typhoon. The idea is that we lend money and they make repayments and we will continue to lend the money over and over again.
Since 2005, Kiva has crowd-funded more than 1 million loans, totaling more than a half a billion dollars, at a repayment rate of 99 percent.
We have been helping in this way since April 2014, and in the coming weeks, we will share with our blog readers and social media followers more info about the people and communities receiving help.
It seems to be working well and hopefully making a difference.
The company we are using to facilitate these transactions — Loans that change lives — is found at Kiva.org. We encourage you to visit the site and learn more today.